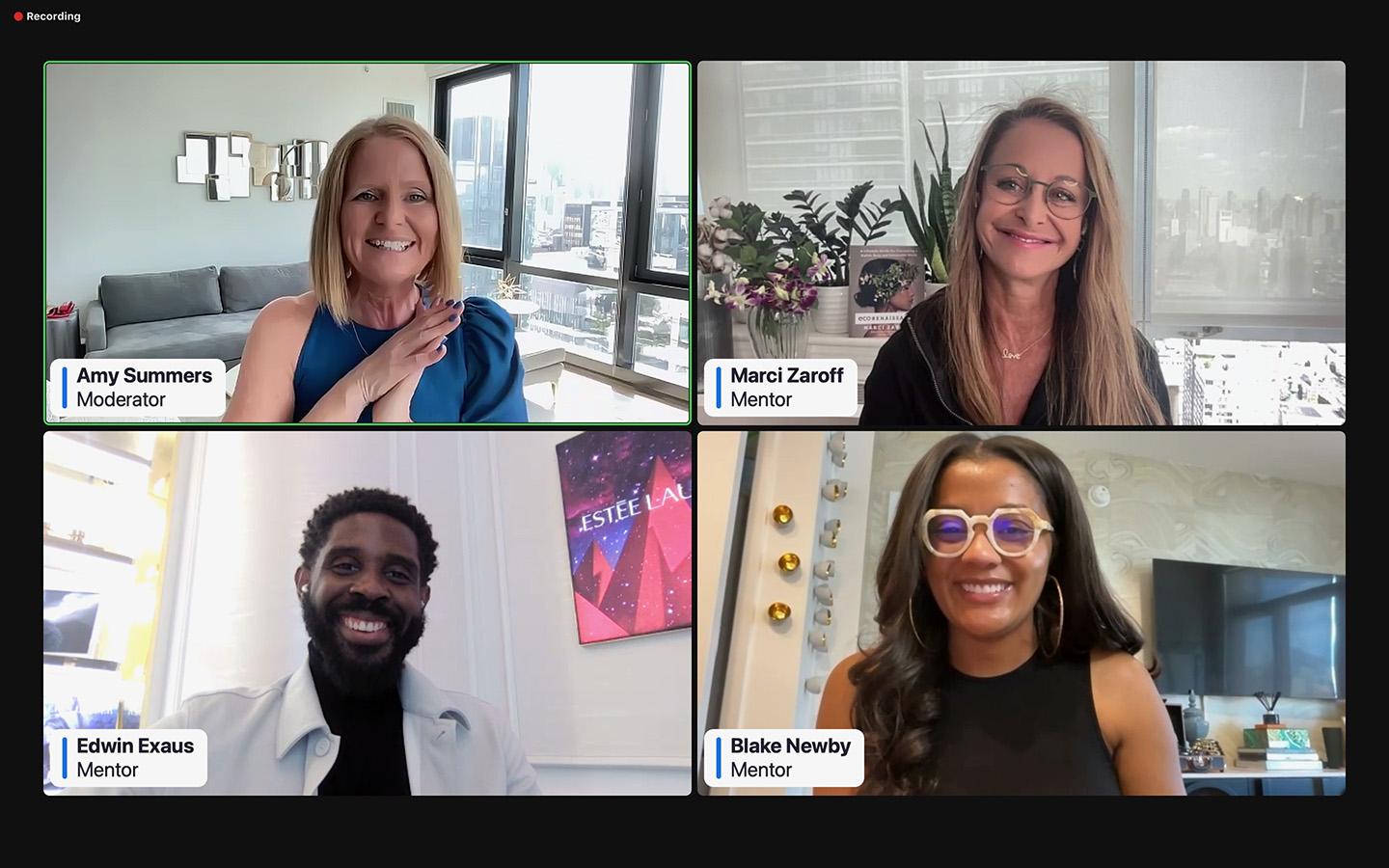 Fashion Mentor SkillShare Success
INICIVOX® hosted its first Mentor SkillShare with business fashion and beauty advice from top influencers and experts in the industry: Marci Zaroff, founder and CEO, ecofashionCORP and co-founder and chair, BeyondBrands; Edwin Exaus, ecommerce manager, Bobbi Brown Cosmetics, North America and co-founder, Boy Box; and Blake Newby, TV personality, style expert and former style and beauty editor for Essence Magazine. INICIVOX® founder and director Amy Summers moderated an interactive conversation with questions from attendees about dressing your age; how to feel comfortable, confident and professional in your own style; building an organic and sustainable wardrobe; what to wear on Zoom interviews; and advocating for changes in the beauty and fashion industry by using your voice and wallet.
After watching the full session, please be sure to take the survey and share your feedback as this information will help us develop the next Mentor SkillShare event.
Live Mentor SkillShare sessions are free for subscribers of the INICIVOX® Mentorship Forecast Newsletter. Simply subscribe to receive the Zoom link for the session. Access recorded sessions with unlimited playback when you subscribe to the INICIVOX® mentorship platform.
#INICIVOX #MentorshipInMinutes #VirtualMentorship #Mentor #SkillShare #Mentorship